Welcome to the BFLH Wiki!
If you have a twitter account, don't pretend to be the bureaucrat because he doesn't have a twitter account.
BFLH is a show by AnimationObjectShow. don't vandalize this wiki.
New BFLH wiki. The bureaucrat of this wiki is usually active so if you vandalize you will get banned.
If a person vandalizes, you can tell Compresto-2000 or any other admin on their talk page.
Read the Rules before getting started.
We're a collaborative community website about BFLH that anyone, including you, can build and expand. Wikis like this one depend on readers getting involved and adding content. Click the "ADD NEW PAGE" or "EDIT" button at the top of any page to get started!
Latest Episode
BFLH 8: One wrong step could cost your game
Episodes
BFLH 1: Punching for Higher Points
BFLH 4: Who Turned Out the Lights?
BFLH 6: There's No Going Back Now....
BFLH 7: Run, Run, 'Till It's Done!
BFLH 8: One Wrong Step Could Cost Your Game
Characters
Hosts
Pizza (former)
Blazzip (Current)
Contestants Still In
Eliminated
Headphones (20th)
Tie (19th)
Crown (18th)
Beach Ball (17th)
Bowling Ball (16th)
Tape (15th)
See also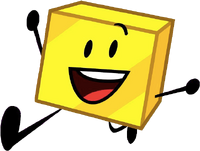 Community content is available under
CC-BY-SA
unless otherwise noted.